| | |
| --- | --- |
| Register Now! | |
| Course Catalog | |
| Popular Topics | |
| Upcoming Events | |
Rebecca S. Busch RN, MBA, CCM, CBM, CPC, CHS-III, CFE, FIALCP, FHFMA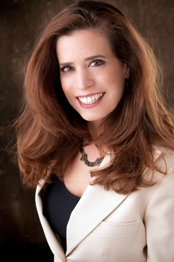 Rebecca S. Busch, founder of Medical Business Associates, Inc., is a problem solver. She has made a career of taking complex healthcare financial problems and finding simple, implementable solutions. Rebecca's problem solving abilities have enabled her to find money on the table, reduce costs, decrease risk, identify and mitigate healthcare fraud schemes, operational breakdowns, and medical and financial errors.
Rebecca is also an accomplished author and educator. With over 200 publications and presentations, Rebecca has presented to universities, large corporations, government entities, associations, financial institutions, and small businesses. Her passion - to create educated, conscientious healthcare consumers - is reflected in her works, including her latest book Personal Healthcare Portfolio - a survival guide to the complex healthcare market.
Recent Awards:
2011 Chicago United's Business Leaders of Color Award
2010 Finalist for the Enterprising Women of the Year Award
2009 Recipient of the Influential Women in Business Award by the Business Ledger in partnership with the National Association of Woman Business Owners
2006 HFMA Reeves Silver Award for meritorious participation
2000 HFMA Bronze Award for meritorious participation
For more information on Rebecca Busch or for a complete resume, please fill out a request form.

Newsletter

Calendar

Publications

Contact